MA, Special needs Physical Education (National Academy of Physical Education and Sport); BA, Physical Education (Kinetotherapy and Sport from the National Sport Academy); PGCE
Paulhas been at IBSB since the school opened and as such is one of the school's founding staff. He is responsible for implementing all aspects of the Primary School P.E. Programme, including the after school swimming club.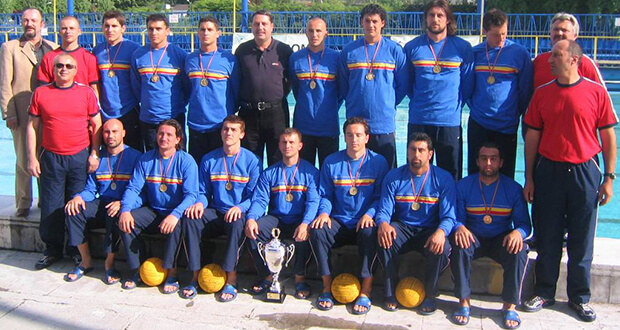 ECIS TEACHER OF THE YEAR
He is a qualified water polo coach and a physical fitness coach, and was himself a professional water polo player, having won the Romanian Championship twice and the Romanian Cup once with the Steaua Bucharest Water Polo Team. Presently he is a first class water polo referee and has started coaching the IBSB Water polo Team. He has also organised the first interschool triathlon and again competes in this sport himself on a regular basis and is a national champion in the team relay. His successes have continued at IBSB where his teams have won many interschool competitions, notably with the IBSB football, athletics, and swimming teams.
Outside school Paul is a busy father of two and when not playing with his children uses most his time to train and as such is a great model for any students hoping to pursue a life in sport.
From the time that Paul joined IBSB 2000, his commitment ot his students in supporting them to strive for sporting excellence has been evident.
As a teacher, he is passionate and involved, often supporting students outside school time and at weekend events, with a growing reputation within the international school community and beyond for his sense of fair play and for the results achieved by his students.
In 2015, Paul received the ECIS Teacher of the Year Award, which is an international award given to teachers as an acknowledgement of their outstanding commitment to education.