Fostul campion național la polo, Paul Georgescu (37 de ani), și-a propus să doboare un record mondial stabilit încă din 1994, anume acela de a traversa Canalul Mânecii. Distanța care trebuie parcursă este de minim 34 km, între malul francez și cel englez, dar în practică se ajunge și la 60 km, din cauza curenților. Iar actualul profesor de educație fizică și sport de la International British School of Bucharest trebuie să concureze fără costum de neopren și să obțină un timp sub 7 ore și 17 minute.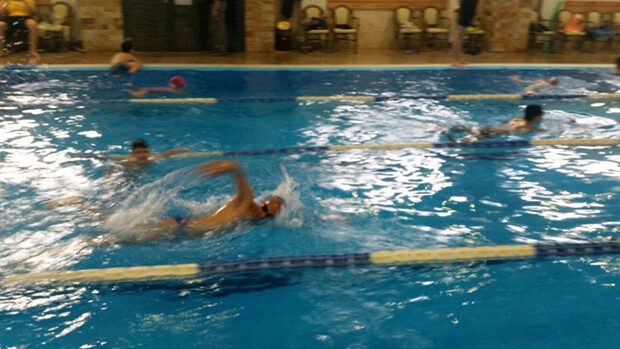 SWIMMING ACCROSS THE ENGLISH CHANNEL IN UNDER 7 HR 17 MIN
Pentru aceasta, el înoată zilnic aproximativ 7 km la piscina de la Alexandreea Club Fitness @ Spa din București, complex sportiv ultramodern care a sărbătorit recent 6 ani de existență. Patronul complexului, Alexandru Hârleșteanu, este recunoscut pentru sprijinul pe care îl acordă celor dornici să facă performanță.
Recordul pe care vrea să-l doboare Paul este omologat de Channel Swimming Asociation, una dintre cele doua asociații care guvernează traversările în Canalul Manecii. CSA este asociația cu care și Paul, care este antrenat de Matei Giurcăneanu, va colabora, o instituție conservatoare în ceea ce privește regulile. Cea de-a doua asociație, mai nouă, este Channel Swimming & Piloting Federation al cărei record este deținut de un australian: 6 ore și 55 de minute. "Am ales varianta cea mai conservatoare, traversarea numai în slip care să nu depășească zona inghinală plus cască și ochelari. Îmi este frică de hipotermie, dar încep acomodarea cu apele reci în Snagov. Apoi mă duc la mare, când apa va avea 15-16 grade grade și după la Vidraru".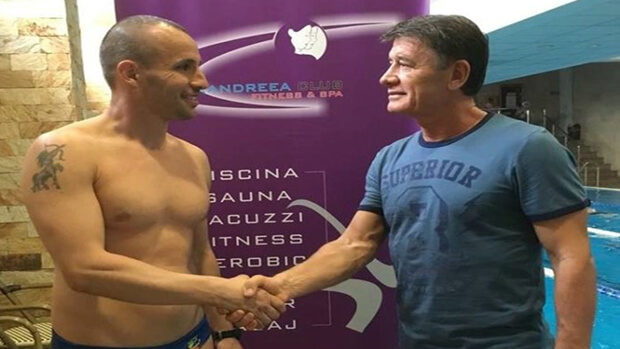 Paul, care este un obișnuit al concursurilor de triatlon, a început din luna octombrie 2015 pregătirea specifică pentru traversarea canalului Mânecii. El înoată zilnic în fiecare dimineață începând cu ora 7.00 între 5000 și 7000 de metri în piscina de la sala Alexandreea. "Sunt mai mulți cei ce au urcat Everestul decât care au trecut Canalul Mânecii înot. Din anul 1925 încoace au trecut doar 1000.
Majoritatea străinilor care traversează Canaul Mânecii s-au născut lângă Ocean. Dacă te uiți pe o listă acolo vezi din Australia, Noua Zeelandă, Anglia, Scoția. Te programezi cu 2 ani înainte, eu am avut noroc că a renunțat unul, altfel nu prindeam loc acum. Sunt programat cu să traversez Canalul Mânecii în perioada 26-30 iulie. Am poziția a treia, dar depinde de mulți factori, vreme, curent".